Recently, our newly mini spring machines arrived, and were quickly put into trial and production. Since then, we kept receiving not a few mini pocket spring orders, clients received the goods, and highly appreciated for our quality.
Now we introduce you mini pocket spring advantages: compared with normal pocket spring, you can see mini-pocket spring, each coil is smaller than normal pocket spring. So the same size spring net, mini-pocket spring will have much more coils than normal pocket spring.
For example, king size 180*200cm, there are 928 coils in normal pocket spring, but will have 2250 coils in mini-pocket spring net, about 2.5 times more coils. More pocket springs for more support. That is why you will feel much more elastic and sleep better on mini-pocket spring models.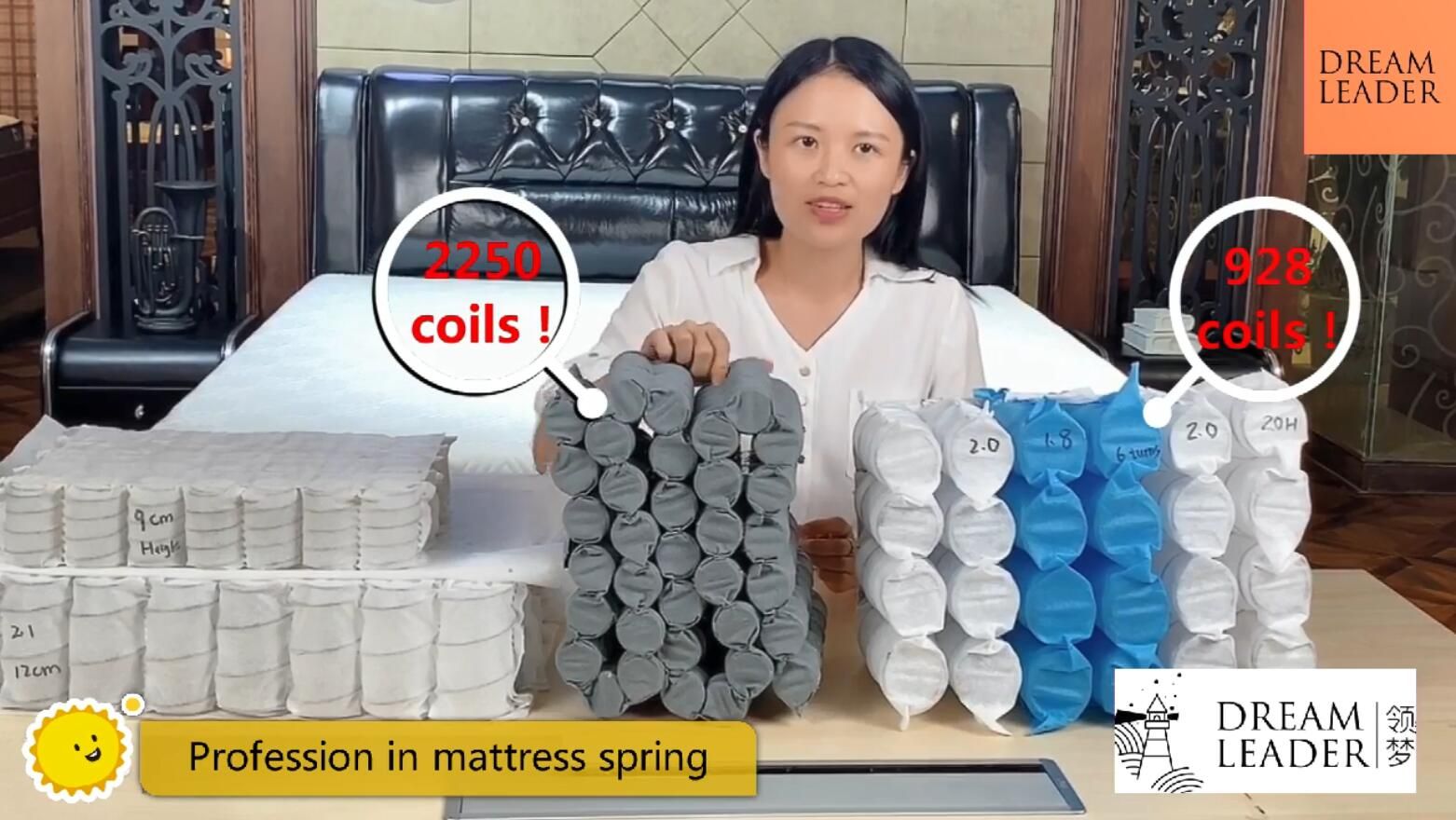 More supporting independent mini pocket springs can make the mattress more solid that allow the weight of the body distributed over the larger number of pocket spring, this is also an ideal choice for people with back or joint pain for strong support, more durable, no interference and no noise. Provide better airflow that allows heat to escape and air to flow freely, so you stay cool and dry for the ultimate restful sleep. To prevent motion transfer that absorbed better by layers of pocketed coils. So can make your body fully relax, lead you good night sleep. Especially for some over 275pounds people, mini pocket spring mattress is a good choice for you.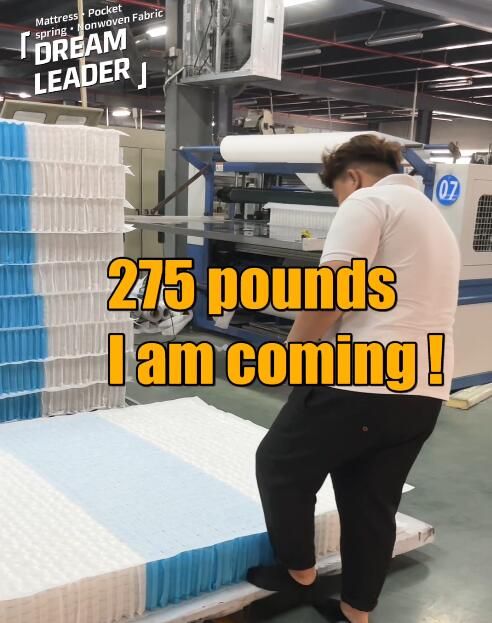 More details, can review our this video:
Video 1: Pocket Spring VS Mini Micro Pocket Spring for Mattress Spring Production
Video 2: Mini Pocket Spring -Dreamleader Production Line
https://youtube.com/shorts/n6FqGSeRrrE
Video 3: 275 Pounds Challenge Mini Pocket Spring