Because of the Covid-19 Pandemic, all trading fairs were canceled or delayed again and again. Finally, the CIFF (China International Furniture Fair) was held in Guangzhou China on 26-29th, JULY successfully and smoothly, which still attracted millions of viewers to visit this grand exhibition.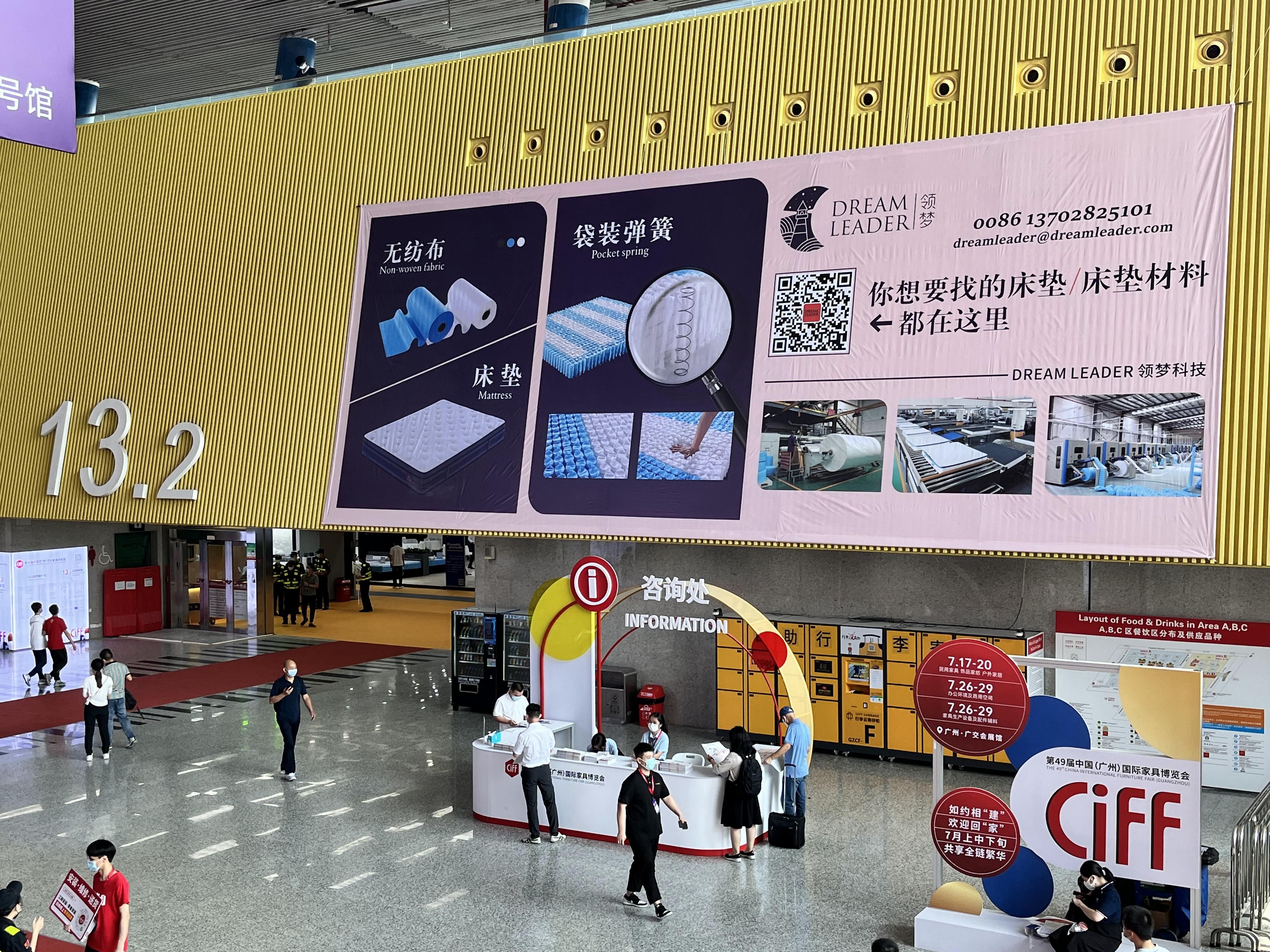 This time, Our DREAMLEADER used a new decorative style to show our new mattress models and mattress material. We selected the mattress suitable for hotel project and home use. Model DL2211 became the No.1 popular one which has latex inside, most clients tried it and said this model comfort was quite comfortable, not too firm, not too soft, and price was reasonable.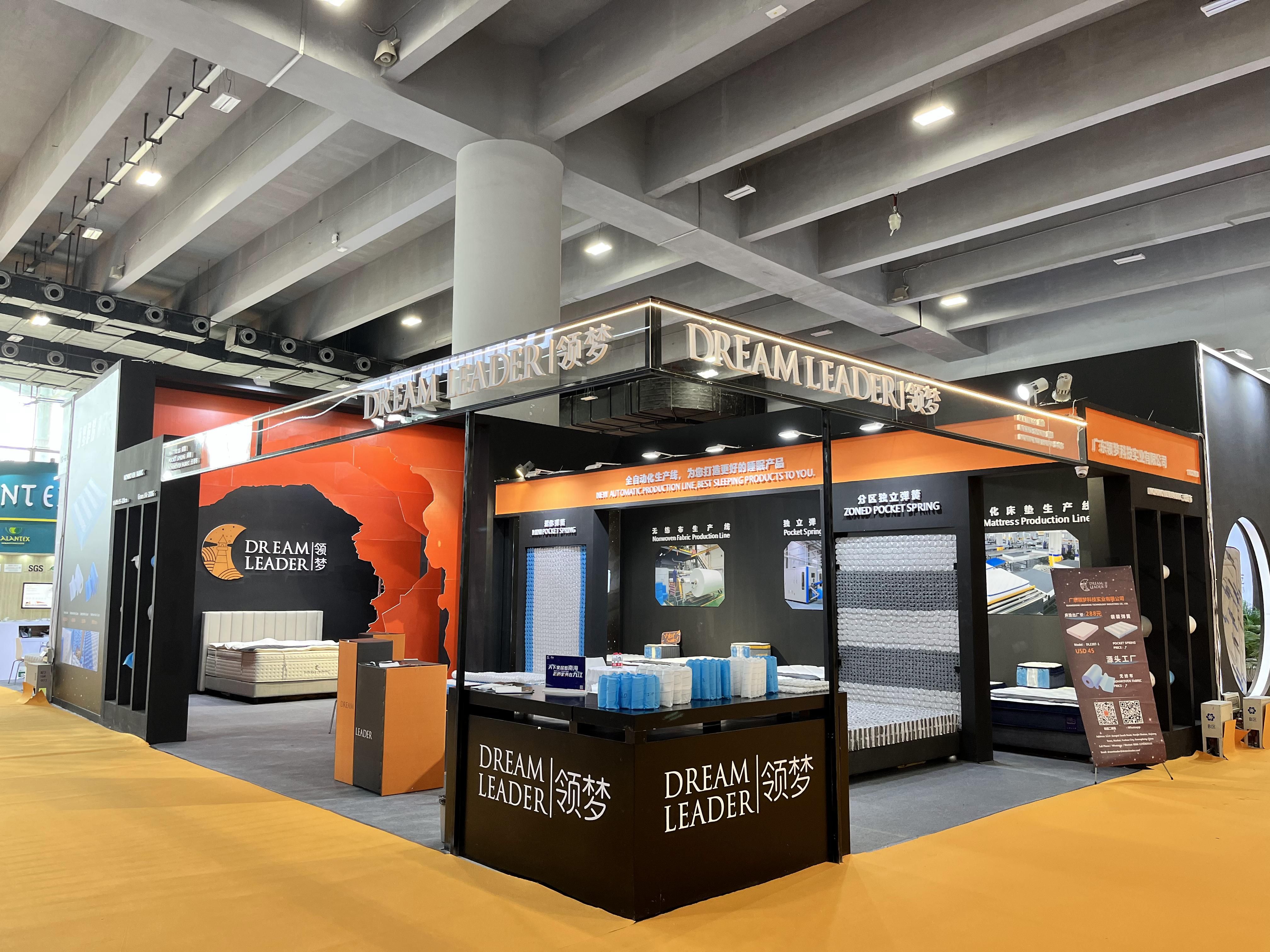 In addition, we showed our own nonwoven fabric in this fair, also the hollow mini pocket spring, successfully attract many customers stop by to consult the details and price.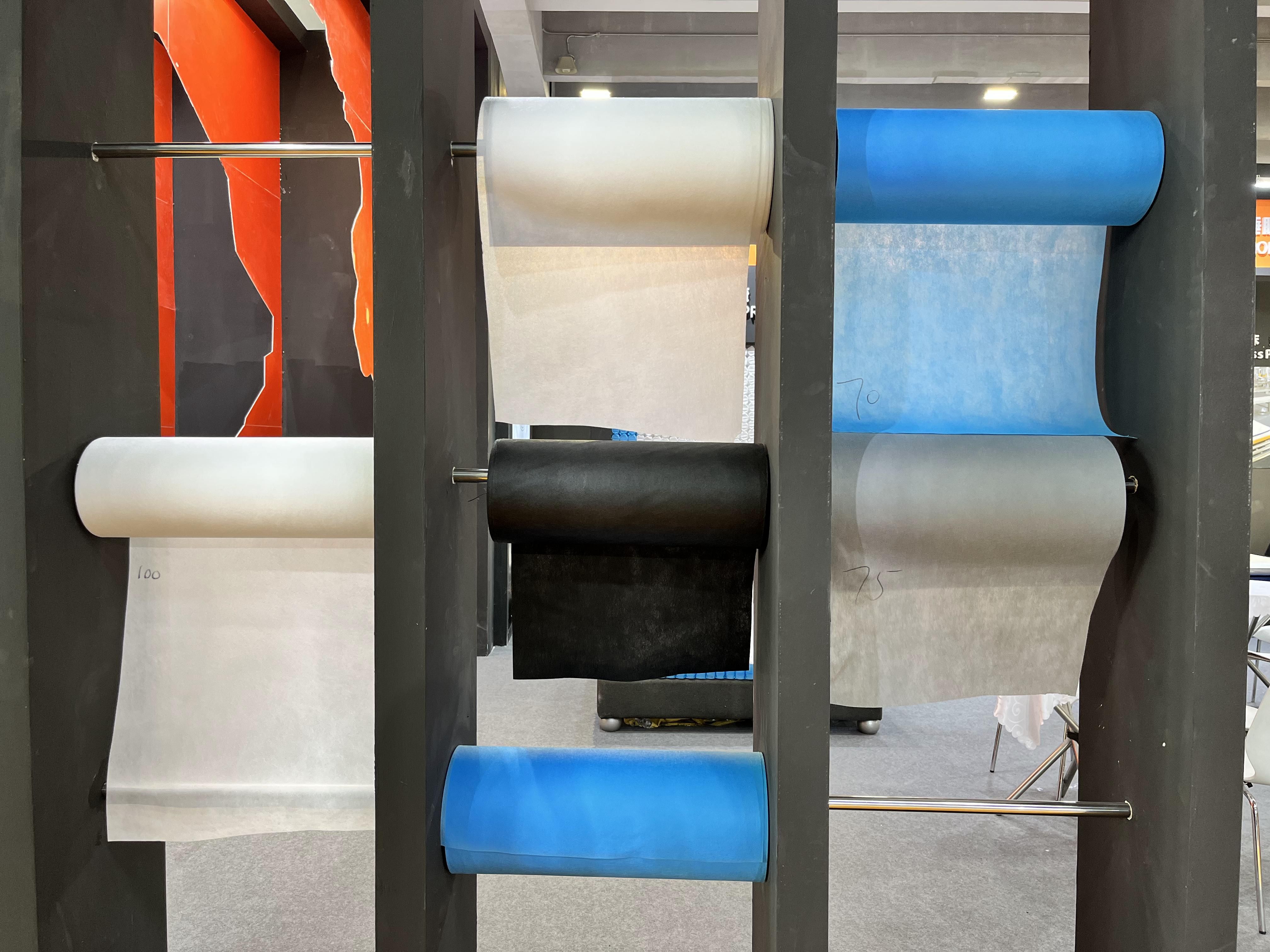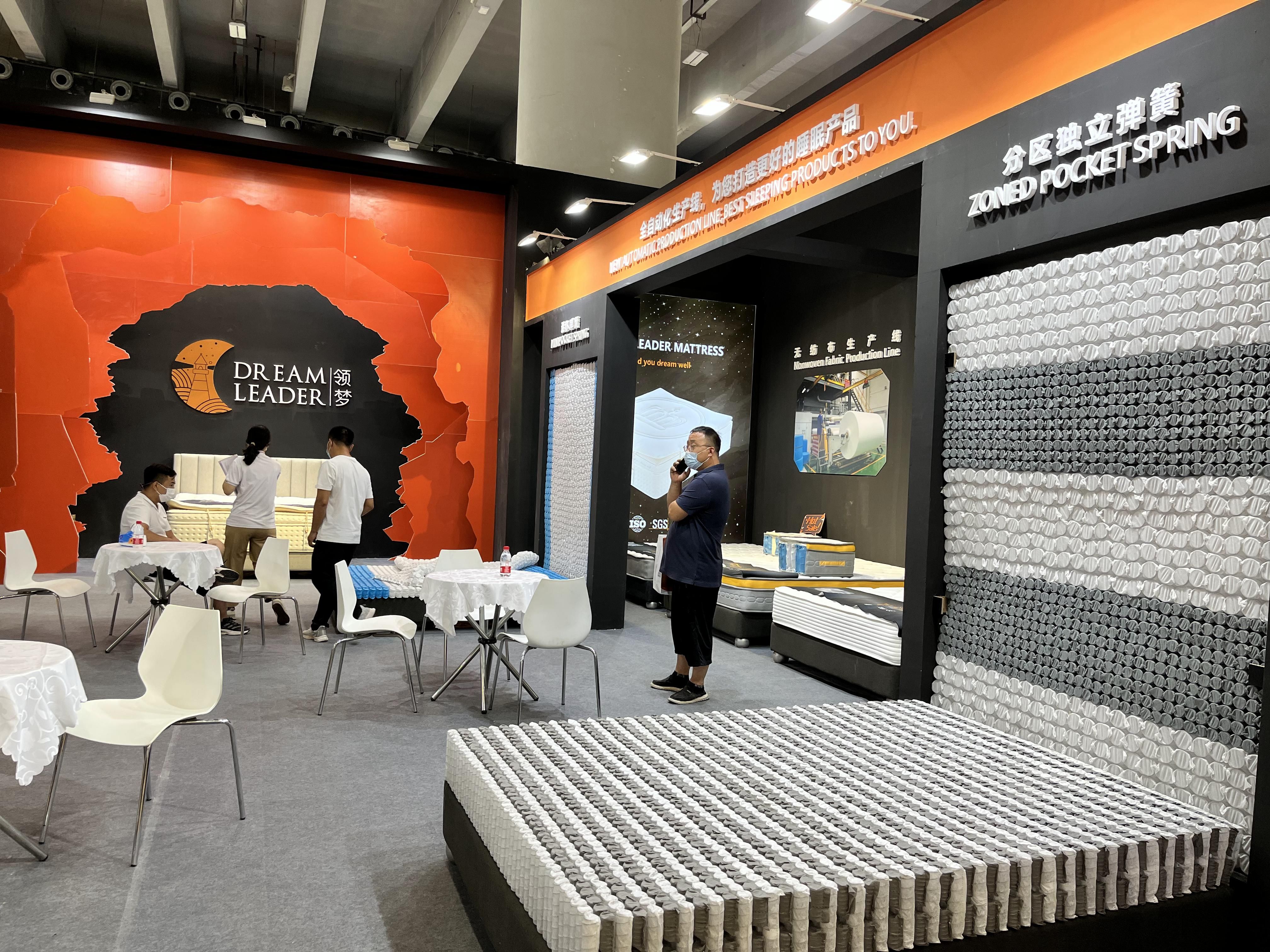 If you want to get the price list of the new models at fair, please feel free to email us: dreamleader@dreamleader.com